If you are a veteran who suffers from service-connected migraine headaches, you need to make sure VA pays you benefits at the proper rating.  In previous articles, I have discussed the four different ratings of 0%, 10%, 30% and 50%.  I hope you find those articles helpful in making sure VA rates your migraine headaches properly.
As those articles discusses, a 50% rating is the highest that VA will assign for migraine headaches.  But, migraine headaches that qualify for that rating often cause other issues, especially with maintaining a job.
In this article, I will focus on two issues that come up specifically with 50% migraine headache ratings:
How do you prove a 50% migraine headache rating when you are already out of work?
Should a 50% migraine headache rating almost always qualify you for a 100% rating through TDIU?
How can I prove that I have "severe economic inadaptability" and qualify for a 50% VA migraine headache rating if I am already unemployed?
The article I wrote about 50% migraine headache VA ratings discusses the different requirements of qualifying for that rating level.  One of the key requirements is that your headaches produce "severe economic inadaptability."
So, you have to show that your headaches make it difficult to work.  What do you do if you are already unemployed?  If you can show that your headaches caused you to have to quit your job or to get fired, you probably will not have a problem.
But, what do you do if it's not your headaches that are causing you to go out of work?  Consider the following example:
Let's say you're already out of work due to another condition. I have had this situation before. I represented a veteran who had a back injury and was already out of work due to having surgery on his lumbar spine.  How does he show that his migraine headache rating should be increased to 50% when he has to show severe economic inadaptability?
You can do it the same way he did which is create a journal where you diary your headaches.  Take notes on:
How often you have the headaches;
How they feel;
How long they last;
What you do or don't do while you are having a headache; and
What you do to relieve the pain
Usually, a journal like this might say that you had to miss work because of a headache.  If you are already out of work, the journal might say that you missed church or a child's sporting even or picking your kids up from school.  It might also mention that you had to cancel certain appointments.
If you do this regularly, this will create a pattern that VA can look at.  This pattern will hopefully allow the VA decisionmaker to see that the migraine headaches are severe enough to produce severe economic inadaptability.  That should result in a rating at the 50% level if you meet the other criteria as well.
Will I automatically qualify for a 100% TDIU rating if I get a 50% migraine headache VA rating?
No.  A 50% migraine headache rating does not automatically qualify you for a 100% TDIU rating.  But, it should give you a good chance to qualify for that rating.
If you are at the 50% migraine headache level, you always need to consider whether you would qualify for a 100% rating based on individual unemployability.  Of course, you will probably not qualify for this rating if you are currently employed, unless you are working in sheltered employment or earning below the poverty line.
Why does a 50% migraine headache rating potentially translate into a 100% TDIU rating?
To grant you that 50% migraine rating, VA agreed that you have "very frequent completely prostrating and prolonged attacks productive of severe economic inadaptability."
Now, that last little phrase should help you understand where I am going.  You have already proven to VA that your migraines produce severe economic inadaptability to qualify for the 50% rating.  That means you have shown VA that it is very difficult for you to maintain employment.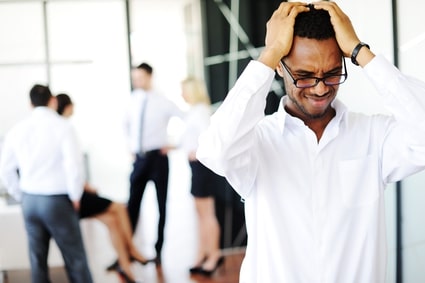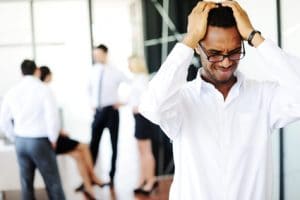 Maybe you cannot find work.  Maybe you are being terminated again and again or having to resign due to how much missed time you have.
The heart of qualifying for TDIU is being unable to maintain competitive employment.  So, the 50% migraine headache rating can often prove two things:
Entitlement to a 50% rating for migraines
Entitlement to a 100% rating for TDIU
You do not automatically get this 100% rating.  TDIU is one of the most difficult VA ratings to prove.  VA could deny you even though you produce evidence of your unemployability.  If they do, be sure to look into filing an appeal.
Also, make sure you actually file the Form 21-8940 for individual unemployability.  VA may not consider TDIU sufficiently raised without this form being filed.  This could cost you a lot  in VA benefits you should have received for your inability to work.