You served our country.
We are here to serve YOU.
Let us handle your Veterans Benefits claim or appeal.

I could not have asked for a better lawyer to represent my worker comp. case. Any questions I had during the process was always answered in a timely manner. Mr. Perkins really cared about insuring that I wasn't being taken advantage of during this process and helped us reach a settlement that I feel comfortable with. I would recommend this firm to my parents or children.
syndel Laber
I'm so thankful and grateful for all the hard work Jason, Tina and Liz did for me. They went above and beyond to get the best outcome for me. They took the to explain everything that was going on with my case again I'm so thankful grateful and happy with the outcome of my workers comp case.
Adrian Adams
First off, I must say thank you again to the office of Perkins Studdard. I appreciate all the hard work and dedication your office has shown to achieve a successful and happy outcome. You have forever changed my family's life! Also, I wanted to give a special shoutout to Jessica Hyatt for her excellent attitude, advice, and overall professionalism throughout every step of this process. This journey has finally been complete after more than a decade of being denied and almost giving up. However, two of my old coworkers advised me that the office of Perkins Studdard had also successfully helped them achieve their proper rating too. Needless to say, this has been one of my best decisions in life. I can now sleep a little better and stress free knowing I finally got what I deserved all along. Once again, thank you for everything! And shoutout to Travis Studdard, "we did it." Respectfully, Jonathon Flores
Jonathon Flores
My family and I are so grateful for Jason Perkins and his team. Jason explains thing's to detail and walks you through every step of your case. I would highly recommend Perkins Studdard for your legal needs. Thank you so much Jason and Tina!
Chapin & Lea Anne Warner
The best I know for workers comp attorney's
Denise Williams
Jason really has helped me so much through this hard experience I have went through! And the ladies in the office was wonderful with any and everything I had questions about! I highly recommend using this lawyer office to everyone and Jason Perkins for sure!! Thank y'all for everything and making it easier to get through this long though experience! James Hammitt
James Hammitt
Thank you so much ! I received excellent representation from the entire Perkins Studdard Law firm, my VA claim was resolved and granted in a timely manner, they were hands on with me during the entire process. I would definitely recommend the firm to any veteran deciding to file a VA claim.
Darrell Lynn
I would like to thank the law firm of Perkins-Studdard (Travis) and his team, for performing such an outstanding job, at every possible level, during my recent situation with the VA Disability Claims . From the first time I called and spoke with Mr Studdard with an overview of my situation, until the final settlement was executed (successfully I may add), I always felt that I was in good hands with this firm. Everyone in the office, Jessica, and April were responsive, approachable, knowledgeable, good listeners, and extremely professional. Mr. Studdard was realistic of the circumstances and of the potential difficult process that would lay ahead, should I proceed. I can't say enough about Travis, and I will always be thankful to him. Travis was committed, and he instilled a real sense of confidence during both the highs and the lows. He ultimately prevailed and the outcome was very much in my favor. Of course, each case is different on its own merits and one can never predict how things ultimately will turn out. All I know is that the settlement far exceeded my expectation. Mr. Studdard has been a blessing to me. I strongly recommend that anyone who would find themselves in a similar legal situation with the VA to contact Law Offices of Perkins Studdard for a consultation. It was a very positive experience given the circumstances. Thank you again, I shall forever be in your debt.
Concetta Hogg
Mr. Perkins, I cannot express enough how thankful I am for your exceptional representation. Your hard work, expertise, and unwavering commitment to my case have left an indelible mark. Thanks to you, I can now move forward with my life, confident that justice has been served.
Esli Roque
Travis and his team have been a blessing for me and my family. They have done an amazing job in helping me navigate the VA appeals process. They kept their eye on the ball all the way through the long, difficult and confusing process. I highly recommend Travis and his team because thanks to their professionalism and know how, I got the benefits I deserve.
Daniel patriot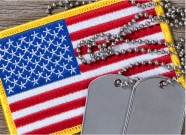 What are Veterans Benefits
Veterans benefits are administered by the United States Department of Veterans Affairs to provide monthly payments to eligible veterans and their dependents.
Depending on the particular benefit being claimed, the injury or disease may or may not have to be connected to the veteran's military service.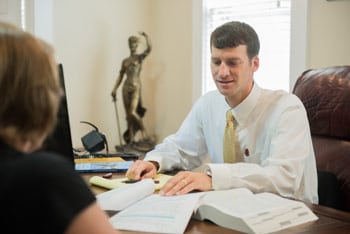 Our Team is on YOUR Side
At Perkins Studdard, we are committed to making sure the VA upholds its promise to veterans and their families to provide benefits veterans deserve as a result of military service. As part of this commitment, we provide free consultations to veterans. If you want to consult with us about possible appeal of a decision from the VA regarding veterans benefits, you can get a free consultation by completing this short form or calling us at (770) 629-0381.