I hope this message finds you and yours in the best of Christmas spirits.  Christmas is just around the corner and supposed to be a time of celebration.  It's a time to focus on food, family, and spiritual renewal that will be part of memories for years to come.  Most people do seem to be in an extra good mood this time of year with the anticipation of gift-giving and spending time with family.  But, what about those who are not?
While many of us look forward to the holiday season, some of our veterans find this time of year particularly difficult.  I'm talking about veterans who must cope with PTSD, depression, anxiety, or other mental health issues.
Many of the veterans we represent suffer from PTSD, depression, or anxiety.  In talking with them, I have come to understand some of the difficult issues these veterans face on a daily basis.  This time of year only magnifies those problems.  What is a fun but loud and crowded Christmas party to some of us can be a terrifying experience to someone who suffers with mental health issues. What for you seems like an opportunity to get together with old friends can be hard for a veteran suffering from survivor's guilt and being reminded of his fallen brothers.
How You Can Help A Veteran Cope with PTSD During the Holidays
If you have a friend or loved one who is one of these veterans, there are a few things you can do to make social events as non-threatening as possible.
First, understand that each veteran has his own unique set of triggers that can cause him distress.  Knowing what those are can help avoid a stressful situation.
Second, most veterans develop their own ways to cope with PTSD when symptoms increase.  Some time alone may be required.  Also, don't pressure the veteran into a social situation that is not comfortable for him.  Sometimes, the best coping mechanism is to leave a stressful situation.  No one should be offended if the veteran cannot attend or stay very long.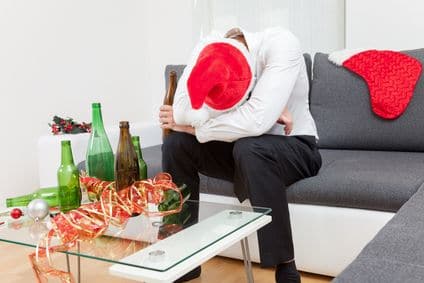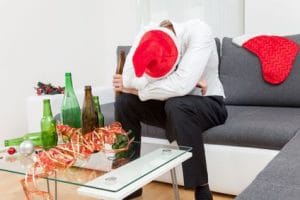 You can help the veteran prepare himself in advance by letting him know who will be there and how many will attend.  Sometimes holiday parties can bring family tensions to the surface, so let the veteran know in advance if there will be anyone there that he may not want to encounter.  Those who suffer from PTSD often struggle with impulse control and anger outbursts, so others need to understand that and avoid bringing up any subjects that could cause problems.
In each of the four weeks leading up to Christmas, my church is focusing on four gifts of this season: peace, joy, love, and hope.  It struck me how these can also be gifts we give to our veterans with mental health issues.
Help create a peaceful environment as best you can for your veteran.  Search for ways to bring a little joy to their lives that are otherwise filled with some very dark days. You can't always make their situations better, but you can let them know that you love them and are there for them.  Sometimes that may mean talking with them through issues, or it may mean just spending time with them without words.  If we can do these things, we can give them a little hope as they continue their battle with mental health.
It goes without saying that our veterans can struggle with these issues.  But, being the friend or loved one of a veteran suffering from PTSD, depression, or anxiety is not easy.  I know the toll these issues take on the entire family.  Please consider these ideas so you can support a veteran's family and become part of a trusted support network for a veteran with mental health issues.
Let Us Help As Well
It is hard to cope with PTSD any time of year.  The reality is that sometimes part of the struggle these veterans face is the financial impact of the mental health issues.  If you are interested in how we can help address those issues, please read some of the articles on our website about proving a PTSD claim and getting the VA disability rating and benefits you deserve.  We'd be glad to discuss any questions you have.
I wish each of you a holiday season filled with cheer that you can share with those around you.