We have been saying since last year that it seemed like VA was going to change its rules to provide disability compensation benefits to Marines poisoned by Camp Lejeune contaminated water. It seems like that prediction is one step closer to becoming a reality.
That is great news for former Marines and their loves ones who have faced an uphill battle to this point in trying to prove service connection for a host of diseases related to the chemicals found in the water at Camp Lejeune.  Once this new rule goes into effect, these veterans and their surviving dependents can get the disability benefits they deserve for their service at Camp Lejeune from the 1950's through the 1980's.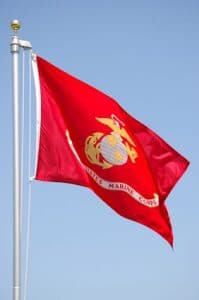 What Does This Mean for Those Exposed to Camp Lejeune Contaminated Water?
This new rule will remove the requirement that veterans or their surviving dependents provide sufficient medical evidence of a connection between the Camp Lejeune contaminated water exposure and particular diseases.  Instead, the VA will now presume service connection between the exposure and certain diseases.  This has been the major stumbling block for many veterans and the basis for many claims denials since the medical research is still developing and the issues are so medically complex.
In the simplest terms, Camp Lejeune veterans will now receive similar treatment to veterans who were exposed to Agent Orange and the other rainbow herbicides – if you prove exposure and prove you have a particular disease or disability, you should be awarded VA disability compensation benefits.
Who Is Covered by the Proposed Camp Lejeune Contaminated Water Rules
The new regulation will apply to active duty, reserve and National Guard members who served for no less than 30 days at Camp Lejeune between August 1, 1953 and December 31, 1987.  These days do not have to be consecutive days, so someone who served 15 days at one point and returned for another 15 days later would be covered by the rule.
The rule will also apply to the claims of surviving dependents who file for DIC benefits after the death of their Camp Lejeune veteran.
VA experts agree that there is no science to support a specific minimum exposure level for any of the conditions.  In other words, the scientific studies have not been able to determine whether 30 days of exposure is really necessary to suffer the ill effects of these toxins.  However, VA has probably proposed this 30 day benchmark as a way to limit the number of claims to those most affected.  Unfortunately, that means certain Marines will be left out even though they were exposed for short periods of time.
What Diseases Are Covered by the Proposed Camp Lejeune Contaminated Water Rules
The rule under consideration will presume service connection for the following conditions:
adult leukemia
aplastic anemia and other myelodysplastic syndromes
bladder cancer
kidney cancer
liver cancer
multiple myeloma
non-Hodgkin's lymphoma
This is the same as the list in the originally proposed rule with one major exception; the finalized list includes bladder cancer now but does not include scleroderma.
You will notice that this newest proposal does not include these conditions that are eligible for VA healthcare as a result of Camp Lejeune contaminated water: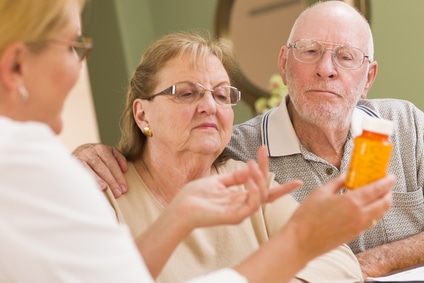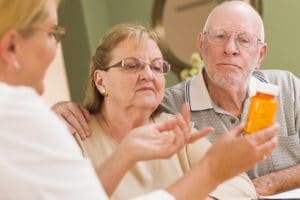 Lung cancer

Hepatic steatosis

Breast cancer

Miscarriage

Esophageal cancer

Neurobehavioral effects

Renal toxicity

Female infertility
However, you can still prove these and others through traditional means without presumptions (meaning with sufficient medical evidence).
How Should I Use These Camp Lejeune Contaminated Water Rules in My Claim?
As we said in an earlier article, get your Camp Lejeune contaminated water claim filed now if you haven't already.  If you have a pending claim, you will want to raise this presumption at the earliest opportunity once it goes into effect.  VA should apply it automatically, but it may mean you can get a decision faster in your claim.
What If I Don't Meet the Criteria for These Camp Lejeune Contaminated Water Rules?
This new rule will not prevent non-presumptive claims.  As we said above, you can still prove service connection for diseases that are not included on the Camp Lejeune presumptive list.
Likewise, the proposed 30-day requirement serves to establish eligibility for service connection on a presumptive basis; nothing in this proposed regulation prohibits consideration of service connection on a non-presumptive basis. Veterans without the requisite 30 days of service at Camp Lejeune may still establish service connection for any disease or disability on a direct basis. Direct service connection for any disease alleged to have been caused by contaminants in the water supply at Camp Lejeune requires evidence of a current disease or disability, evidence of exposure to the contaminated water at Camp Lejeune, and a medical nexus between the two, supported by a sufficient scientific explanation.
When Will This Regulation Take Effect?
Right now, the regulation is still under consideration.  Part of the process in it becoming final is a period for public comments.  Many times that is for 60 days.  Here, the VA Secretary has limited public comment to 30 days since there are many pending claims, some for very ill veterans.  To us, that seems to be a good sign that the rule should go into effect in the next couple of months hopefully.  The public comment period is set to expire October 11, 2016.  If you would like to provide comments, you can.
Written comments may be submitted through www.Regulations.gov; by mail or hand-delivery to Director, Regulation Policy and Management (OOREG), Department of Veterans Affairs, 810 Vermont Avenue NW., Room 1068, Washington, DC 20420; or by fax to (202) 273-9026. Comments should indicate that they are submitted in response to "RIN 2900-AP66—Diseases Associated with Exposure to Contaminants in the Water Supply at Camp Lejeune."
VA experts agree that there is no science to support a specific minimum exposure level for any of the conditions. Therefore, VA welcomes comments on this requirement and will consider other practical alternatives when drafting the final rule.  That said, this 30 day exposure requirement seems to be the primary point that is still under consideration.
For more information, you can read the VA's press release and the language of the proposed rule.
You May Still Need an Attorney for You Camp Lejeune Claim
We will continue to monitor this and report any updates as we have been doing for months now.  This is a great step in the right direction by VA.  But, it does not mean these claims will be handled perfectly.  Service connection is only the first step in getting the full benefits you deserve.  You will need to make sure you receive the right rating and that all aspects of the disease are considered when formulating that rating.  Also, VA may be tempted not to award benefits from the earliest date possible.  If you would like us to review your claim, please contact us.