If you meet the criteria set out by the VA for TDIU rating, you may wonder what difference it will make in your benefits. Is it worth going through VA's process of applying, waiting, and possibly appealing?
Often, the answer is yes.  Read on and you will find out that a TDIU rating generally makes a very significant difference in the disability compensation benefits you receive from the VA.
TDIU rating pays at a 100% disability rating
When the VA grants a TDIU rating, the veteran's service connected disability rating is automatically paid at 100%.  This payment occurs regardless of VA's math for the combined ratings for a veteran's individual disabilities that usually make it very difficult to get to that 100% rating.
For example, a veteran's hearing loss, back pain, and PTSD may come to a combined rating of 70% using VA math. If VA awards a TDIU rating, the veteran will be paid as though their rating is 100%.  Veterans need this method because it often takes the 100% rating payment to adequately replace the veteran's lost income.
So, what difference does this make? A full table of disability benefit amounts for different combined ratings can be found at VA's website. As you will notice from that table, an increase from a 70% rating to 100% generally doubles the monthly benefit amount that a veteran receives.
This additional income is usually crucial for veterans who are having difficulty finding or maintaining employment as a result of their service connected disabilities.  Many veterans find that this additional income makes it easier to afford housing, transportation, and other needs.
When does the payment of the 100% TDIU rating start?
The starting date for the payment of benefits for a particular rating is known as the effective date.  The effective date from payment of the 100% rating benefit level usually depends on a couple of things.
The first factor is when you can prove that you met the TDIU standard.  This will dependence on evidence you have which establishes the time at which your service connected disabilities were severe enough to meet that standard.
The second factor is when you have applied for benefits with VA.  Even if you had evidence to show that you met VA's TDIU standard 10 years ago, that does not mean that VA is going to pay you at a 100% rating level for the last ten years.  You also need to demonstrate that you applied for these benefits with VA and had a continuous appeal since that application.
One thing that we hate to see is veterans not receiving the benefits they should for their service connected disabilities.  If VA makes a mistake, we can often take action to get that fixed for veterans whom we represent.  But, if you do not take the right steps or file the right forms when applying for benefits, it can cause you to lose months or years of benefits if and when VA accepts your claim.
How Do I Prove TDIU to VA?
As you can see from the information above, TDIU often provides a very significant benefit to veterans who are unable to work.  In order to qualify for TDIU, you basically need to show VA that you are incapable of maintaining substantial gainful employment.
Unfortunately, VA will not grant TDIU just because you say that you cannot work.  You must prove your inability to work to VA.
This requires you to provide VA with medical evidence showing that your service-connected disabilities make it very difficult for you to find or keep a job.  You may also need to provide VA with vocational evidence from an expert that has knowledge about whether the limitations from your service-connected disabilities would prevent you from maintaining employment.
What sort of evidence might VA look at for TDIU?
A crucial part of demonstrating that your service-connected disability prevent you from maintaining employment is understanding your disabilities.  When we represent veterans who are pursuing TDIU benefits from VA, we try to look at all the ways that the veterans service-connected disabilities affect them.
Here is an example that may help with that.  Suppose you have a service-connected back injuries.  Here are some ways that back injury might affect you.
You may take medications for your injury that have side effects.  These medications could affect your ability to concentrate or other areas of your job performance.
You may not sleep well at night.  As a result, you do not feel rested in the morning and could have difficulty concentrating or focusing on tasks.
You may have "bad days" where the pain is worse and you cannot make it to work on time or have to miss work entirely
Your doctor may recommend that you limit the amount of lifting, carrying, and bending that you do.
Your back injury may require you to change position from sitting to standing to lying down in order to keep your pain at a manageable level.  These limitations make it difficult to do a job that requires you to stay in one position for a long period
Your back injury could cause you to have other medical problems (radiating pain into your leg, depression from the pain and inability to work).  These condition could qualify as VA secondary disabilities with their own symptoms that affect you ability to work.
This is just an example of some of the ways that one type of disability might affect you.  It is not intended to be exhaustive.  Hopefully, it is helpful in seeing how a certain disability might affect whether you can maintain employment.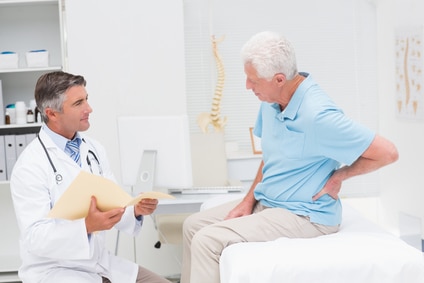 Understanding your service-connected disabilities is the first step in proving to VA that you meet the TDIU standard.  But, it is not sufficient on its own.  You will need the actual evidence to show that your service-connected disabilities meet VA's TDIU standard.  Some common types of evidence include:
Medical evidence
Your own statement or testimony
Medical evidence can carry a lot of weight with the decision maker at VA.  Your doctor treats your medical conditions and make recommendations about what you should or should not do.  Your doctor can commonly address many, if not all, of the ways that your service-connected disability affect you.
Your medical providers can express their opinions in a medical report which can be submitted to VA.  This evidence can be used to supplement the other evidence in support of your TDIU claim.
Your own statement or testimony can also be very important.  The same service-connected disability can affect two different people in different ways.  You are often the best person to know how your disability affects you because you live with the disability.
How the disability affects you needs to be properly communicated to the VA decision maker for VA to consider it in their decision.  If VA does not understand the extent to which your service-connected disabilities affect you, you will have less chance of succeeding with your TDIU claim.
Can I get help with my TDIU claim?
VA may deny your TDIU claim because they determine that you have not provided the right evidence to prove your claim.  Even if they grant TDIU, VA may not grant TDIU benefits for the whole time that you have been unable to work.  If VA denies all or part of your TDIU claim, you may find it helpful to talk with on of our firm's VA disability attorneys to see if we can help.